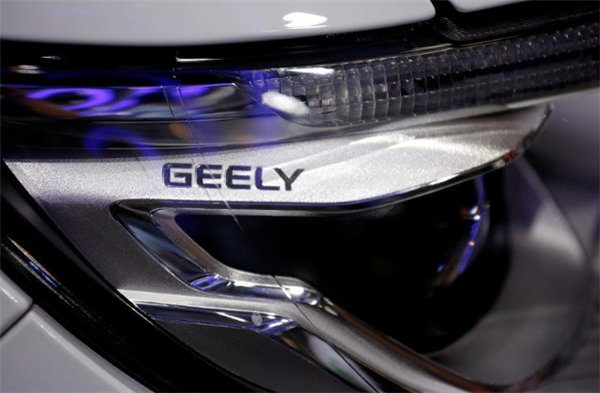 Shanghai (Gasgoo)- Geely Auto announced that its sales (including the Lynk & Co brand) in October edged up 3% from a year ago to 128,986 units, among which 8,101 units were NEVs and electrified vehicles. For the first ten months, the automaker sold 1,265,844 vehicles in total, achieving an impressive year-on-year (YoY) growth of 33%. By the end of October, 80% of the 1.58 million-unit sales goal has been completed for the vehicle maker.
Speaking of sedan segment's performance, the sales of the Geely Emgrand in October faced an evident YoY drop of 24.7% with 20,349 units delivered. Its year-to-date (YTD) sales slightly dropped 0.2% to 211,269 units. The Geely all-new Vision, with 11,200 units sold last month, also encountered a YoY decline of 3.2%. However, its cumulative sales during the past 10 months rose 11.2% over the previous year to 127,216 units.
The sales of the Geely Emgrand GL reached 12,857 units in October with a YoY drop of 4.9%, while its Jan-Oct sales represented a remarkable increase of 33.2%. Besides, the monthly sales of the Geely Borui and the Borui GE aggregated 3,558 units, 32.7% less than that of the previous month.
The Geely Binrui sedan, hitting the market on August 30, has already had sales up to 12,609 units within two months.
The Geely Boyue still remained its leadership among the automaker's SUV products. Its sales totaled 219,048 units from January to October, edging down 2.6% compared with the same period a year ago. The Geely Emgrand GS urban crossover SUV saw its sales slump 25.1% YoY to 12,025 units in October, while jumped 18.2% YoY for the first ten months.
The Lynk & Co brand had a sales volume of 15,207 units last month, up by 2.2% compared with the September. The sales of the Lynk & Co 01, 02 and 03 were 8,476 units, 5,766 units and 965 units respectively. For the first ten months, the brand's YTD sales amounted to 102,308 units in total.
(作者:客户案例)